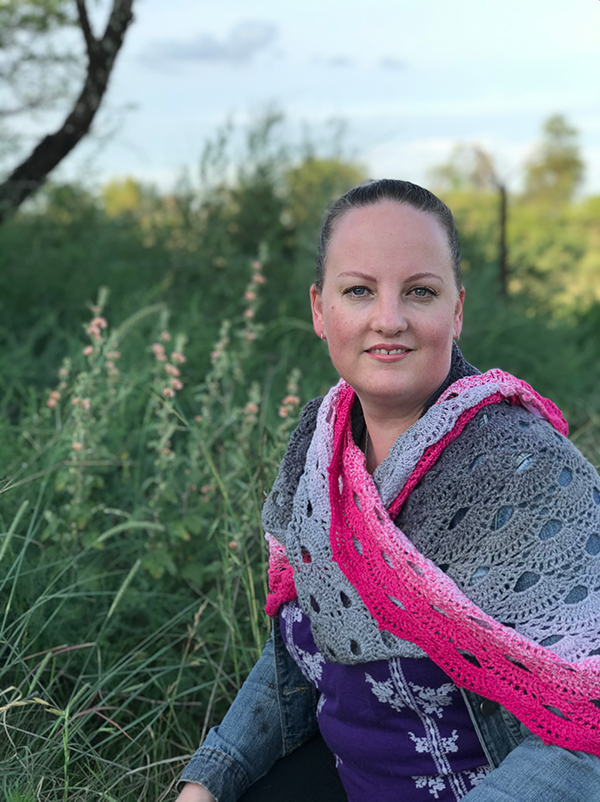 I am a South African crochet enthusiast living in Bloemfontein, Free State Province, South Africa.
My crochet journey started in August 2017 when I bought 2 skeins of yarn and one crochet hook. I had no knowledge whatsoever, of how to crochet. I became an ardent YouTube follower and learnt from various creators and designers about how to use different stitches to create your own work of art. This craft immediately soothed my soul and I found it to be meditative but also gratifying as I could create something beautiful and useful too. I honestly thought I was amazing because I could do a small granny square and later make bigger ones for use as lap throws! It was just baby steps…
During September in South Africa, we celebrate Heritage month to bring our many unique cultures together in our beloved country. It was in this month that the seeds of my inspiration gradually took root. It was the plethora of colours and patterns that embody these cultures that inspired me to visualise patterns for myself using the mosaic crochet technique. Hence, my decision to name my first pattern design 'Heritage'.
I hope that my design will provide you joy too. Please do tag your projects on social media as follows: #heritagecal #mosaiccrochet #madebyjalenepattern
You can also follow me on the following social media accounts:
@madebyjalene on Instagram
Made by Jalene on YouTube
MadebyJalene on Facebook